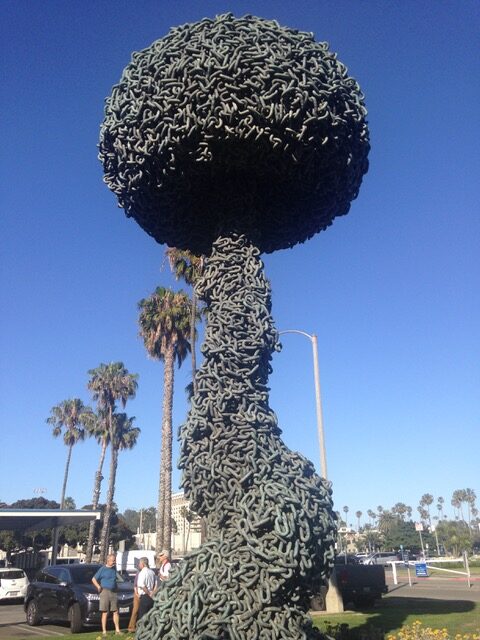 Lisa Napoli was inspired to write Ray & Joan by a sculpture of a nuclear mushroom cloud made by the late Pulitzer-prize winning editorial illustrator, Paul Conrad. On assignment for the public radio station KCRW, Lisa learned that the 26-foot tall work called Chain Reaction faced demolition if the city of Santa Monica couldn't raise the funds to restore it. Local activist Jerry Rubin whispered to Lisa that the sculpture had been anonymously funded by the late Joan Kroc, known in part for her massive gift to NPR, announced posthumously in 2003.
Intrigued, Lisa set about finding out why the heiress to the McDonald's fortune, about whom so little was known, would fund such a project. Over the next five years, scouring archives, sleuthing out sources all over the country, and traveling to meet them, she unearthed and pieced together the story of this amazing woman. To tell her story, it seemed essential to tell that of Ray and how he made the McDonald's fortune, too.
Ray & Joan is her second book.  She's since written two others, the founding stories of CNN and of NPR.